Is Dulwich a Good Area For Property Investment?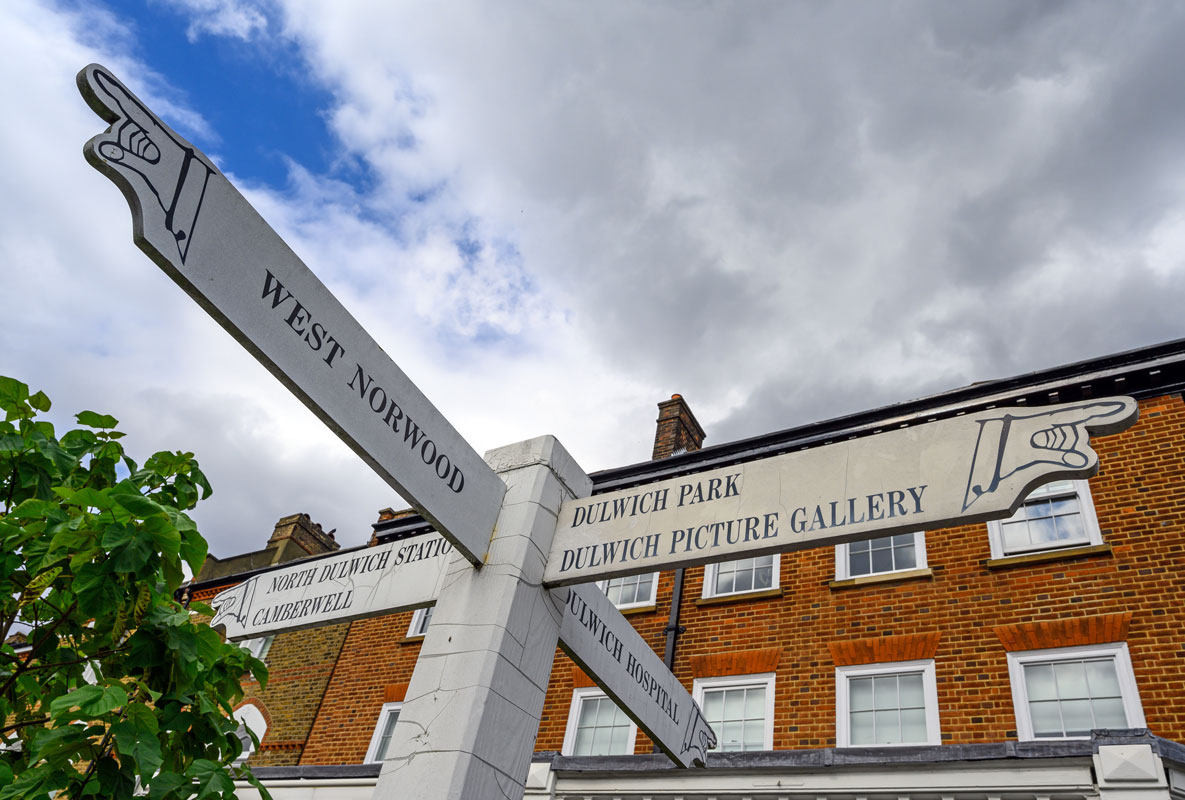 Dulwich is a South East London neighbourhood offering a range of excellent opportunities for property investment. The property market in Dulwich is strong because of the area's affordable homes and flats, as well as plenty of green spaces. In addition, being just a short commute to Central London, Dulwich is a magnet for families and professionals wanting to buy or rent a place in a leafy suburb.
Dulwich has become a popular neighbourhood because house prices are generally lower than in South West London and significantly less than in Central London. This makes Dulwich popular for buy-to-rent investors, first-time buyers, and homeowners who want more square footage for their money.
What makes Dulwich a good area for property investment? What are the property trends in this SE21 and SE22 neighbourhood that ensure you'll get a good return on investment? This article examines why property investors are turning their attention to Dulwich.
Why Investing in Dulwich Properties Makes Sense
Properties in Dulwich tend to be large family period homes in leafy streets. The small Dulwich towns like East Dulwich, West Dulwich and Dulwich village have an exceptional stock of fine Georgian, Victorian and Edwardian properties. The homes usually have four to six bedrooms, front and back gardens, and private off-street parking.
The attraction of Dulwich is that residents enjoy village-like life near the centre of the nation's Capital. However, there is more. Dulwich has a reputation for having some of the best schools south of the Thames, which is a reason many families want to buy a home here.
Property developers have converted many of the fine Victorian and Georgian properties into modern flats to cater to the rental market. Additionally, modern renovations have brought period homes up to date for the 21st century to attract families to this affordable South-East neighbourhood.
Compared to surrounding neighbourhoods like Peckham, Clapham or Battersea, Dulwich properties are a more attractive investment. Typically, the average home in a leafy Dulwich street can be five to ten per cent cheaper. With property prices rising in the area, investors can expect a great return on investment.
Reasons Why Dulwich is a Good Area for Property Investment
As a buy-to-let property investor or developer, you're probably looking for areas with potential future growth. There are several reasons why investing in Dulwich is a good decision. Low property prices, an excellent location, good transport links, and plenty of green areas are attractive factors for home buyers and renters.
Dulwich property prices
The demand for property in Dulwich and the surrounding areas is generally strong due to the property market. As a result, first-time buyers, buy-to-let investors, and developers can find good value period properties cheaper than in some other areas of South London.
However, rising property prices mean that the gap is narrowing. For example, the average property price in East Dulwich or West Dulwich is around £491,000. And there is incredible growth in the market, with prices increasing by up to six per cent.
Green areas in Dulwich
The beautiful properties in Dulwich are close to large green areas, making them attractive for families. For example, Dulwich Park, Belair Park and Dulwich Golf Club make up a lot of the neighbourhood. Additionally, Crystal Palace Park, Brockwell Park and Peckham Rye Park are on the outskirts of Dulwich.
Dulwich transport links
Dulwich is popular with City workers because of the excellent transport links to the neighbourhood. Commuters have a 15-minute journey to London Bridge and Victoria. And there are three Overground train stations — North Dulwich, West Dulwich and East Dulwich. Within the area, there are excellent bus services.
However, for commuters who work in Canary Wharf and prefer an eco-friendlier method of transport, it's only a 30-minute cycle ride to the financial district.
Dulwich property development
New developments in Dulwich have also attracted many property developers to the area. Of course, the neighbourhood hasn't undergone the extensive redevelopment needed in other South London districts. However, during the previous few years, new build construction in the area resulted in an increase of new one- to three-bedroom flats for sale.
Now, most of the property developments in Dulwich are renovating period properties to modernise them or convert them into high-value flats.
Property Investment in Dulwich
Several factors make property investment in Dulwich a good decision. The property market is strong, and house values are rising. If you are thinking of investing in a buy-to-let or want to let a renovated property in Dulwich, don't hesitate to contact Truepenny's today. Our team of estate agents has excellent knowledge of the area and the best streets to buy an investment property.