The Property Styles of South East London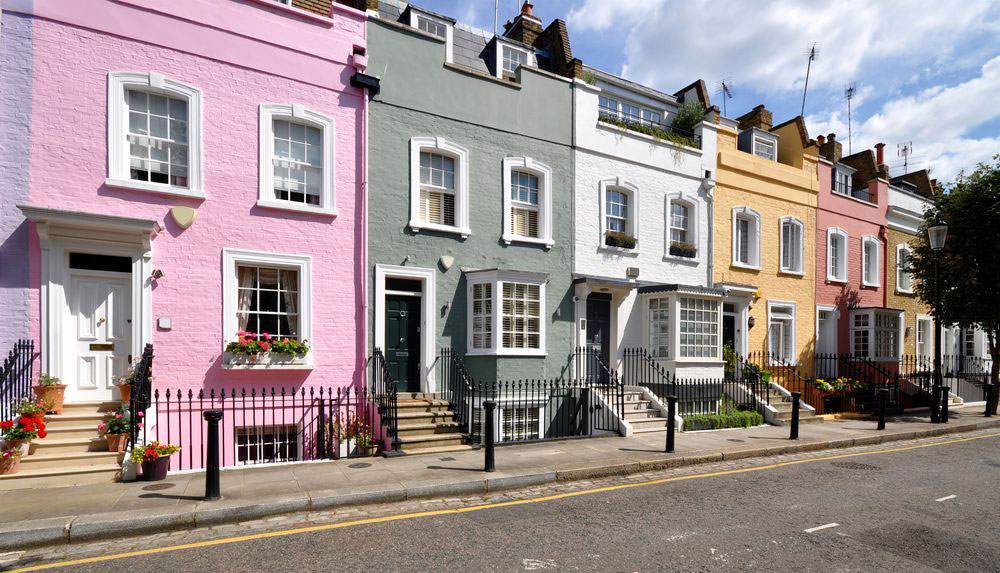 South EastLondon is a diverse and culturally rich area of the capital. Properties in this regenerated area of London include period Georgian, Victorian, and Edwardian terraces, fashionable loft and warehouse conversions and modern apartment buildings on the riverside.
With its fast transport links to central London, excellent schools and affordable property prices, neighbourhoods in South East London are popular with property investors, young professionals, couples and families.
Georgian Properties
South East London is home to many salubrious Georgian townhouses. Elegant stucco and stone facades, tall sash windows, and decorative doorways characterise these period properties. Very often, the period terraces surround a central private garden. Inside, the grand houses feature high ceilings, ornate plaster cornices and large spacious rooms.
Many Georgian properties in South East London have been converted into luxury flats. However, there are still many large detached and semi-detached homes. Excellent examples of Georgian architecture in Greenwich are close to Greenwich Market and Greenwich Park.
Victorian Properties
South East London is a hub of Victorian architecture, featuring historic 19th-century buildings full of charm and character. From grand terraces to semi-detached houses, many streets in Rotherhithe, Greenwich, Crystal Palace, Lewisham and Bermondsey have Victorian terraces on tree-lined streets.
Colourful brick facades, bay windows, and small front and back gardens characterise victorian architecture in London. It is typical for Victorian properties to be one room wide, sometimes with a door opening onto the street. The houses may have two rooms upstairs and two on the ground floor.
Like the Georgian properties, many larger terraced Victorian houses have been converted into flats. These period conversions in affordable neighbourhoods make South East London popular with commuters and young professionals.
Edwardian Properties
The Edwardian period properties tend to be terraces built between 1091 and 1920. Many of these properties feature bright, double-aspect rooms, larger front and back gardens and more attention to detail than Victorian properties. It is common to see properties with bay windows, steeply pitched roofs, and small porches at the front door.
Compared to Victorian properties, Edwardian homes tend to be more spacious and roomier. Dulwich and Blackheath are some of the best neighbourhoods in South East London to find Edwardian properties. Here properties from the beginning of the 20th century arein quaint, village-like neighbourhoods.
Loft and Warehouse Property Conversions
Thanks to the regeneration of former industrial areas, warehouse and loft conversions are common in South East London. These properties are usually located in the riverside neighbourhoods of Deptford, Bermondsey, Rotherhithe and Greenwich. These converted industrial buildings feature large open-plan living spaces with high ceilings, exposed brickwork and metal beams. Many of these properties have been converted into luxury apartments with modernfixtures and fittings.
Modern Riverside Apartment Buildings on the South Bank
Some of South East London's most spectacular modern architecture can be seen inthe glass-fronted, modern apartment buildings. Many of these luxurious buildings are located near former docks and quays. With their large floor-to-ceiling windows, balconies, and rooftop terraces, residents can enjoy spectacular views over the city and Canary Wharf.
Buying or renting a property in South East London is more affordable than in many other neighbourhoods. However, excellent transport links and proximity to the City of London and Canary Wharf make it ideal for commuters. So if you are considering a move, give the team at Truepenny's Property Consultants a call today.
Whether you want to buy a period townhouse, rent an apartment in a converted loft, or live in a multi-storey modern apartment block, we can help you find what you are looking for.