Top tips on how to make your home more energy efficient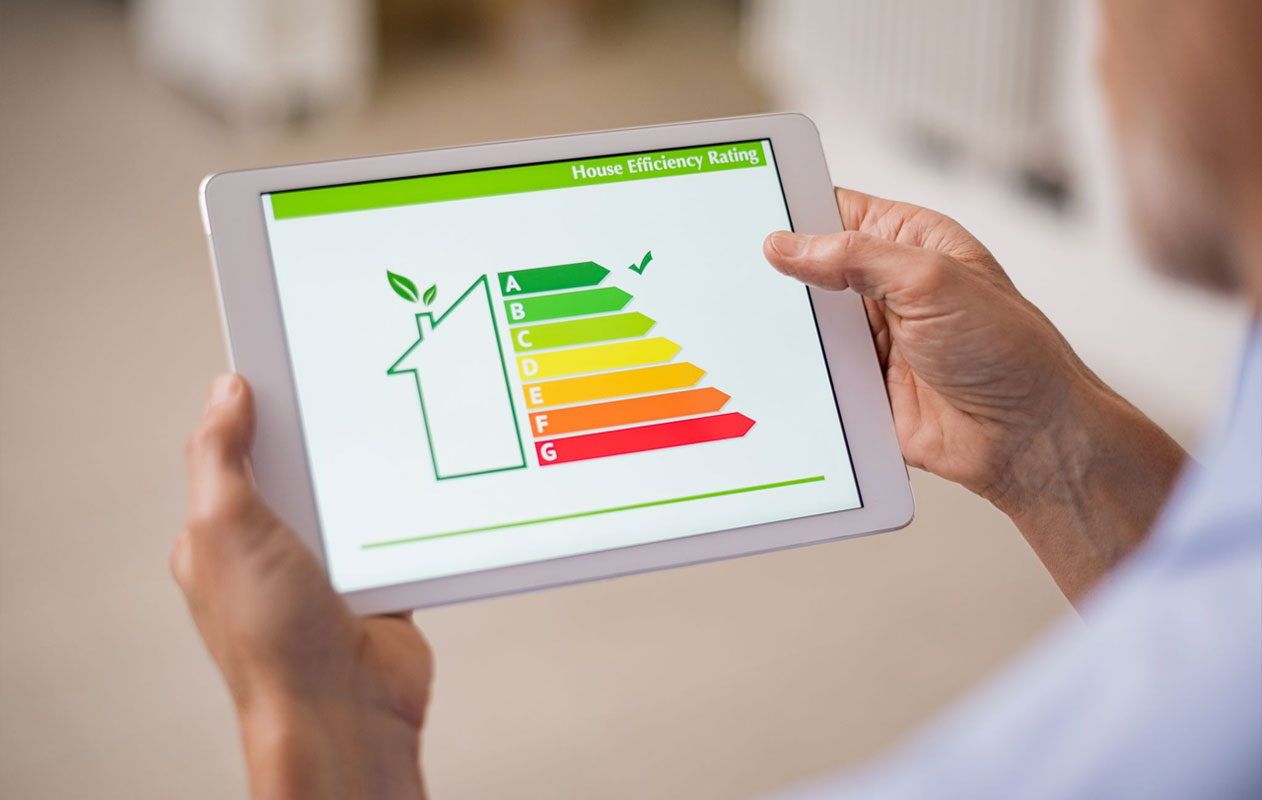 As energy bills continue to rise to record levels it is a good idea to look at ways you can reduce heat loss and lower the amount you pay every month or quarter. With that in mind, we've put together a set of top tips on how to make your home more energy efficient.
Add insulation
Improving insulation around your home is one of the best ways to make it more energy efficient. Better insulation can improve your EPC rating, which could increase the value of your home as you prepare to sell. Some ideas you can try including:
Wall insulation
More than a third of heat can be lost through walls in uninsulated homes. Before adding insulation, check what type of walls you have as different insulation methods are needed for each one. Most walls over 100 years old have solid brick or stone walls, while properties built after 1920 tend to have cavity walls. Homes built after 1990 usually have insulated cavity walls which typically won't need extra insulation.
Floor insulation
You can lose as much as 15% of heat through uninsulated floors, so as with walls, check what type you have. Solid floors are usually made from concrete or stone which allow you to add a layer of rigid insulation across it. You can use spray foam insulation or mineral wool on suspended floors that have floorboards.
Roof insulation
Adding 270mm of loft insulation to the roof or loft can stop your house losing a lot of heat - especially if you live in a large, detached property or bungalow. Different methods are needed depending on the type of roof you have, so be sure to check this first.
Hot water cylinder and pipe insulation
It's a good idea to insulate your water tank and distribution pipes as a lot of the heat produced by the system can be lost. Add a cylinder jacket (at least 80mm thick) to the water tank and insulate as many hot water pipes as possible to retain more heat in your home.
Upgrade windows and doors
Upgrading single glazed windows to double or even triple glazed windows can make a significant contribution to improving energy efficiency around the home. You could also consider secondary glazing, which can be added to existing windows to reduce heat loss. This tends to be a good option for listed buildings and homes in conservation areas where you may not be allowed to replace the windows.
Doors can also be insulated and draught-proofed to reduce the amount of heat escaping your home. Most modern external doors feature integrated insulation to lower heat loss and are also usually compliant with building regulation requirements.
Change your light bulbs
If you use old light bulbs in your home, swap them for low-energy LEDs as this will reduce your energy expenditure. While they are more expensive, they last much longer than traditional bulbs and use around 90% less energy.
Install a new boiler
Investing in a new boiler does require a large upfront cost, but over time it should save you money on your energy bills as it will offer far more energy efficiency, especially if you currently have an old model. Heating accounts for a large portion of your energy bills, so upgrading the system could make a huge difference.
Getting ready to sell your home?
Truepenny's have been helping people prepare and sell their home for years, using our expertise to maximise sale prices and secure a fast sale. If you are thinking of selling your home, get in touch with our team today or send us a message and we'll get back to you as soon as possible.