What attracts home buyers to Greenwich?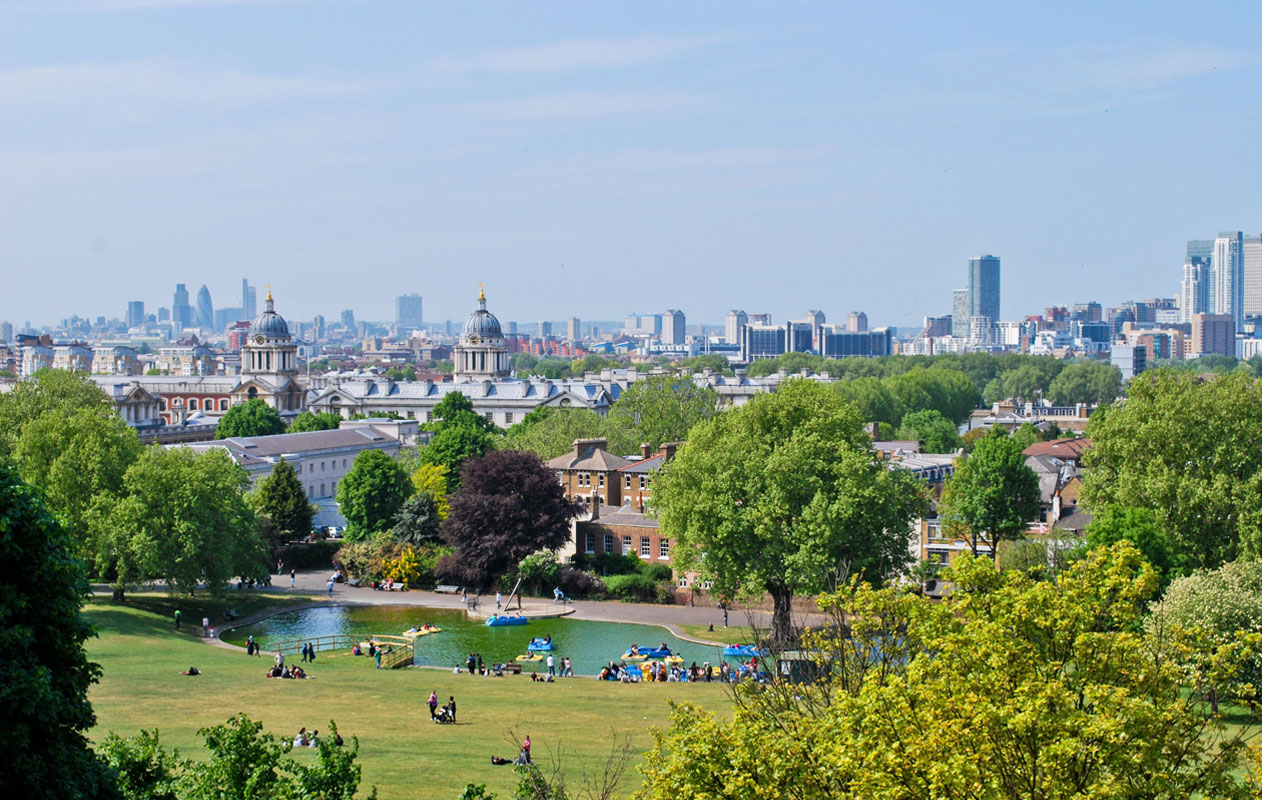 Greenwich remains one of the most popular destinations for first-time buyers, investors and anyone looking for a larger home. It has great transport links, high quality education, lots of activities and is only a short distance away from the centre of the capital. Here we go into more detail to explain what attracts homebuyers to Greenwich.
Vibrant local property scene
As with much of central London you'll find a varied selection of property types in Greenwich, ranging from the Georgian era through to Edwardian. Victorian terraces and villas characterise areas between Greenwich High Road and Blackheath Road, while around Ballast Quay and Crooms Hill there are some very impressive Georgian properties that sometimes appear on the market.
Terraced houses and maisonettes stand together in Hawthorne Crescent and due to Greenwich's rich fishing and trade history, there are lots of converted loft and warehouse spaces available. Over on North Greenwich is where you'll find newer homes and riverside apartments that offer some eye-catching views.
Great selection of local amenities
Greenwich's location guarantees that you will have all the amenities you need right on your doorstep. There's a large Sainsbury's and Waitrose and smaller Tesco Express stores to pick up your food essentials. The Greenwich Centre offers a large gym, two pools, fitness classes and creche for parents. West Greenwich Library and East Greenwich Library are open to residents and there's also a well-known antiques market selling fine art, jewellery, homemade produce and much more.
Lots of things to do
One of the main benefits of living in Greenwich is its proximity to the river Thames, which is also where you'll find the iconic Cutty Sark. The 400-seat Greenwich Theatre usually has a live production to enjoy, and you can choose between the Odeon or Picturehouse for a cinematic escape. The Trafalgar Tavern and Cutty Sark pubs are great spots to go for a relaxing drink with scenic river views, while the likes of Ajiichiban (sushi), Mountain View (Nepalese) and Rare Steakhouse are just a taster of the wide range of cuisines you can find dotted around Greenwich. And, of course, the world famous O2 arena takes pride of place in Greenwich, which is where you'll find converts, events, bars, and restaurants all under one roof.
Plenty of green spaces
Greenwich Park is one of the UK's most famous green spaces where you can find the National Maritime Museum, The Royal Observatory, and the Prime Meridian Line. In total there is 180 acres to explore and if that is not enough, Pleasaunce East Greenwich is located just down the road and Maryon Wilson Animal Park in Charlton is great for a family day out.
High education standards
Parents will be pleased to know education standards are very high in Greenwich. Notable primary schools include Tidemill Academy, John Ball Primary School and St Margaret's Lee CofE Primary School which were all rated as 'outstanding' by Ofsted during their last inspection. Standout secondary schools that also achieved the same rating include Prendergast School, St Ursula's Convent School, and St Michael's Catholic College.
Great transport links
Greenwich is situated only a short distance from the city centre, so getting around town couldn't be easier. You can reach London Bridge and Canon Street from Greenwich and Maze Hill rail stations or use North Greenwich tube on the Jubilee line that links to Canary Wharf and London Bridge. There are two DLR stops - Cutty Sark and Greenwich - and even river bus stops that take you across the water. If you need to get the bus, hop onto the 188 (to Russell Square), 199 (to Canada Water) or 177 (to Peckham).
Planning on buying in Greenwich?
Truepenny's have years of experience helping people to find their ideal home, using our expertise to find the perfect match for your budget. If you are thinking of buying a property in Greenwich, get in touch with our team today by calling 0208 858 9595 or email greenwich@truepennys.com.